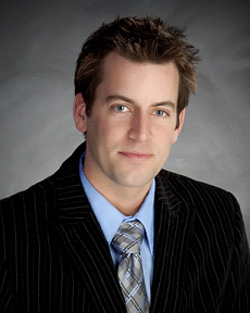 Aron Meystedt
CEO, XF.com Investments
Symbolics.com, the first .com domain name ever registered, has changed hands for the first time since it's original registration on March 15, 1985.  Missouri-based XF.com Investments purchased the historic Internet address from the Symbolics company for an undisclosed price.  Symbolics sold the domain even though the company is still in operation nearly 25 years after they made history by registering the name. Since that initial domain registration a quarter of a century ago 180 million domains names have been registered!
Aron Meystedt, the 29-year-old CEO of XF.com Investments, said « We are extremely excited to own the Symbolics.com domain name. Since our core business is Internet investments, we really pursued the purchase of the original domain name, Symbolics.com.  For us to own the first domain is very special to our company, and we feel blessed for having the ability to obtain this unique property."
Meystedt said XF.com has plans for the domain name, and are creating something special for the 25th anniversary of this URL.  "On March 15, 2010, Symbolics.com will celebrate its 25th year," Meystedt noted.  "This is a special milestone for all of us. The Internet has changed the face of business and entertainment, and to celebrate the 25th Anniversary of the domain that started it all is very special."


Original Symbolic Logo


XF's new Symbolics.com logo
 The original Symbolics company pioneered computer development.  Symbolics designed and manufactured a line of Lisp machines, single-user computers optimized to run the Lisp  programming language. The Lisp Machine was the first commercially available « workstation » (although that word had not yet been coined).  Symbolics also made significant advances in software technology, and offered one of the premier software development environments of the 1980s and 1990s.
 XF.com is a real estate and domain investment company that owns many premium web properties including iBlog.com, HY.com, March.com, Copies.com, TrafficEstimate.com and ImageSharing.com. 
Source DNJournal.com